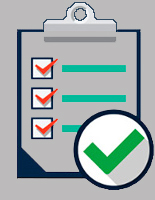 4) 10 Common Inkjet Printing Mistakes
From the materials you use to the handling of your finished print, avoid these common pitfalls ...
1. Running out of ink - check an top up your inks every week.
2. Printing without first running a nozzle check - check your printer at least once a week.
3. Printing with an out of date custom profile - if your printer profiles are over 6 months old, check you printing accuracy against our colour-checker print, and re-profile if required.