Epson 1500 Refillable Cartridge System
Prices starting from just £78.49 excluding VAT,
The Epson 1500 Refillable Cartridge System includes

Set of 6 Refillable Cartridges for Epson 1500
Set of 6 Lyson Fotonic XG Bulk Ink bottles in 30ml, 60ml or 125ml
FREE Marrutt sample paper pack (8 x A4 sheets)
FREE custom profile worth £30 + VAT for any Marrutt Paper

Epson 1500 Refillable Cartridge System
6 x 30ml Lyson Fotonic XG bottles

Price: £78.49 (Excluding VAT)





The Refillable Cartridge System for the Epson 1500 signals the end of wasteful, expensive disposable cartridges! Instead a refillable cartridge system which provides a continuous flow of Lyson ink. Save up to 75% on Lyson ink costs.

REFILLABLE CARTRIDGES FOR EPSON 1500
The Refillable Cartridge System for the Epson 1500 is simple to set up and provides reliable Lyson ink delivery. Simply fill each refill cartridge with Lyson Professional inks and then start printing. When Lyson ink levels start going down, the ink status monitor will alert you of this. Simply take out the refill cartridge, top up with ink and then reset the chip using the reset tab

Prices starting from just £78.49 excluding VAT, the Epson 1500 Refillable Cartridge System includes
Set of 6 Refillable Cartridges for Epson 1500
Set of 6 Lyson Fotonic XG Bulk Ink bottles in 30ml, 60ml or 125ml
Lyson Ink included is equivalent 3 sets of ink cartridges with the 30ml pack, 6 ink cartridges with the 60ml pack and 13 sets of ink cartridges with the 125ml pack
FREE Marrutt sample paper pack (8 x A4 sheets)
FREE custom profile worth £30 + VAT for any Marrutt Paper
KEY FEATURES OF THE EPSON 1500 REFILLABLE CARTRIDGE SYSTEM
Superb colour performance with excellent black and white appearance
Saves up to 75% on Lyson ink costs!
Similar stability and longevity as OEM brandset
No cleaning cartridges required prior to changeover
Installation of Epson 1500 Refillable Cartridge system is quick and simple
Outstanding, experienced after sales support
Choice of 30ml (see above), 60ml and 125ml sets

Epson 1500 60ml Cartridge Set: Price £108.49 (Excluding VAT)
Set of Refillable Cartridges for Epson 1500
Lyson Fotonic XG Bulk Ink refill bottles in 60ml
Epson 1500 125ml Cartridge Set: Price £168.49 (EXC VAT
Set of Refillable Cartridges for Epson 1500
Lyson Fotonic XG Bulk Ink refill bottles in 125ml
Refillable Cartridges (No ink included)
Simply fill Epson 1500 refill cartridges by using syringes to obtain Lyson ink from bottle and then transfer to refill cartridge.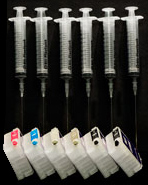 Complete set of 6 x Refillable Cartridges for Epson 1500
Price £28.49 per set. (Excluding VAT)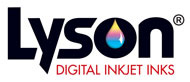 Lyson Fotonic XG Bulk Ink Refills for Epson 1500
Individual or complete set of 125ml Lyson Fotonic XG bottles available
Complete sets of 60ml Lyson Ink bottles available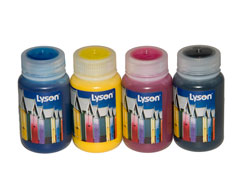 The Lyson fotonic XG Ink for the Epson 1500 is an unique formulation which offers an excellent wide colour gamut, the result of which is fantastic colour images.
Price: £24.99 per 125ml Bottle (Excluding VAT)

6x 60ml Lyson Fotonic XG bottles for Epson 1500
Price: £88.49 (Excluding VAT)
6x 125ml Lyson Fotonic XG bottles for Epson 1500
Price: £133.49 (Excluding VAT)

Inkset Information - Lyson Fotonic XG Ink for Epson 1500

Exceptional Printing Quality! The popular dye-based Lyson Fotonic XG Inkset provides a good colour match to Epson "claria" inks (also dye-based) and exhibits vivid colours, good rich blacks and a superb high gloss
Easy to Profile
Easy to Profile These inks are extremely easy to profile. Used with only basic settings they still produce impressive prints making this essentially a "plug and play" inkset. For the more critical photographer however, generic profiles are available to download on this web site and one FREE custom profile (worth £30) is included with every set of ink you purchase.
Impressive Longevity
As well as the superb colour accuracy, when recommended display conditions are followed, tests have shown you can expect a 25 - 30 year indoor display life.
Used on a Wide Range of Inkjet Papers
Fotonic XG is compatible with a wide range of media brands and produces fantastic results with all Marrutt professional papers.
Huge Cost Savings
Available in 60ml and 125ml bottle sizes. The 60ml bottles are equivalent to 6 sets of OEM cartridges and the 125ml bottles 13 sets, saving approximately 75% on your ink costs